Apart from our regular products, we also provide manufacturing pressure equipment based on technical assumptions and documentation provided by the customer. We offer: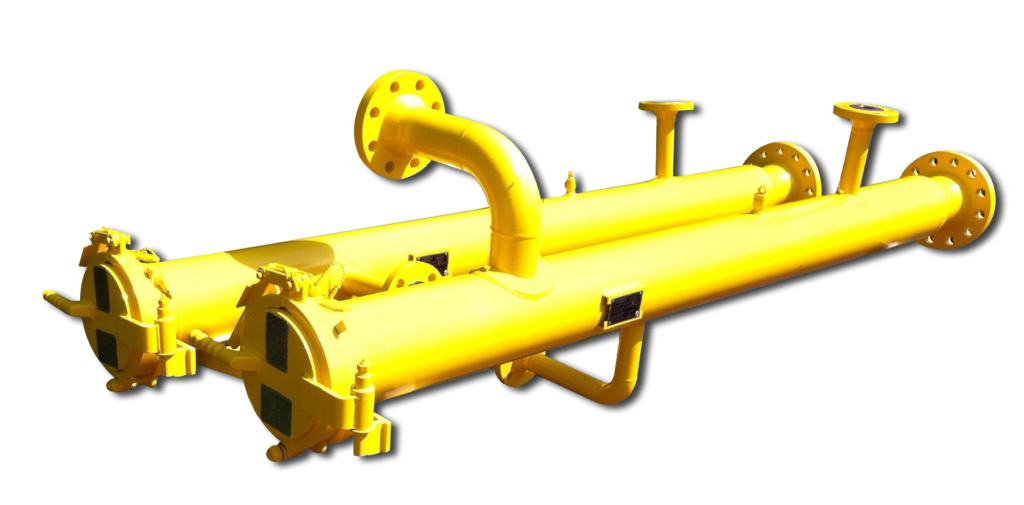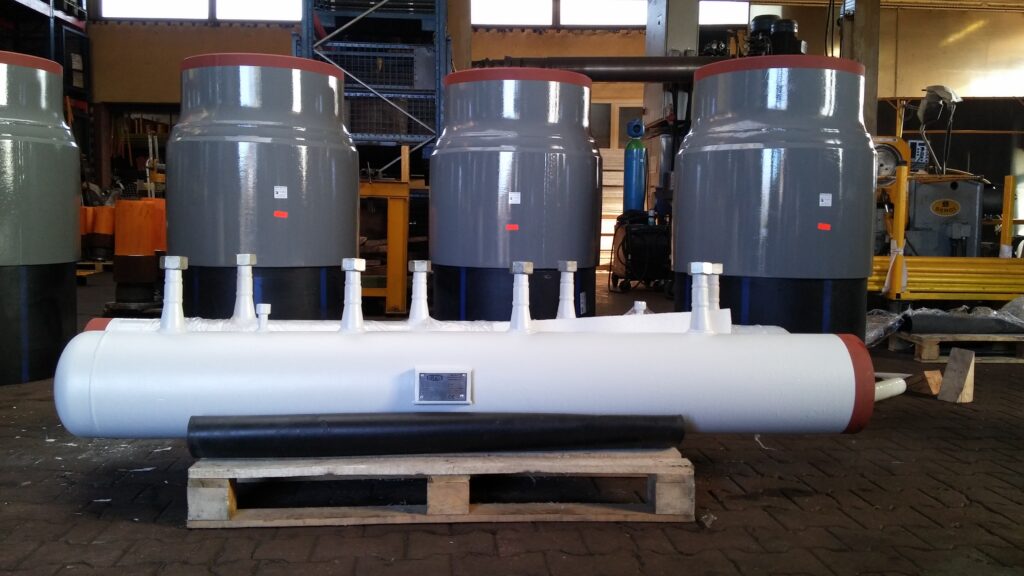 Piston Transmitting and Receiving Sluices
Dehydrators are used for preliminary purification of gas from liquid particles and larger dust particles. They are especially designed for 1st stage reduction and measuring stations.
Dehydration– separators are made of steel tubes and forgings.
D

ehydrator

type

I

nlet and

outlet

diameter

DN (mm)

N

ominal

pressure

PN (MPa),

G

as

outlet

version
EXAMPLE: Dehydrator separator DN80, PN 6,3 MPa, gas outlet version II.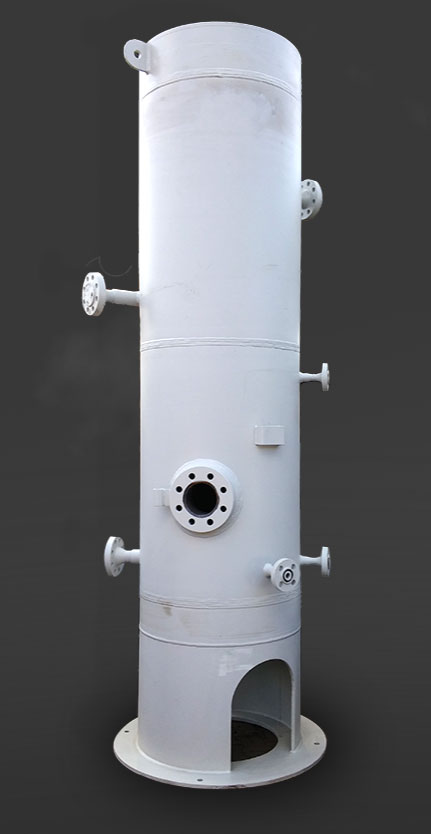 Integral part of the steam traps is condensate collecting unit with two gas outlet versions.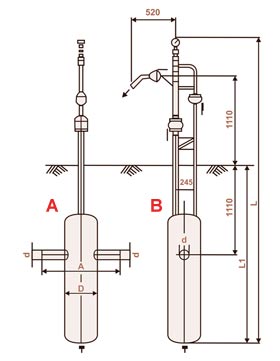 (mm)

L1 (mm)

L (mm)

A (mm)

D (mm)

m (mm)

V (mm)

separation

dehydrator

DN50

PN 6,3 MPa

60,3×4

2024

3480

1000

324×8

160

50

separation

dehydrator

DN65

PN 6,3 MPa

76,1×4

2024

3480

1000

324×8

162

50

separation

dehydrator

DN80

PN 6,3 MPa

88,9×5

2200

3870

1000

406×8,8

230

100

separation

dehydrator

DN100

PN 6,3 MPa

114,5×5

2200

3870

1000

406×8,8

235

100

separation

dehydrator

DN150

PN 6,3 MPa

168×5

2577

4160

1300

508×11

395

200
Shut

-off and relief

valve

systems
We provide solutions for the gas and oil industry
If you have any questions – please contact us